Visit the Kinetico Water Systems website to:
What are PFAS, PFOA and PFOS?
Understand the "forever chemicals" and learn how to remove PFAS from your water.

Perfluoroalkyl and polyfluoralkyl substances, or PFAS, are a group of long-lasting, man-made chemicals that have been used in many consumer products and some manufacturing processes. Of the thousands of chemicals that make up PFAS, PFOS and PFOA are two of the most commonly used in the United States.
What are PFOA and PFOS?
Perfluorooctanoic acid or PFOA and perfluorooctanesulfonic acid or PFOS are PFAS that were widely used in the manufacturing of many consumer products and industrial goods. Both PFOA and PFOS are now considered contaminants of concern by the US EPA. In fact, on June 15, 2022 the EPA updated their health advisory for PFOA and PFOS in water stating that negative health effects may occur when PFOS and PFOA are detected in water at concentration levels near zero.
Contact a Kinetico Water Expert to learn more about PFOA/PFOS
Before the ban on the use of PFAS in the United States, these chemicals were used in a variety of household and industrial products. Products imported into the United States may still contain PFAS.
Common Items That May Contain PFAS
Non-stick cooking tools
Stain guards
Some paint
Firefighting Foam
Some paper and cardboard goods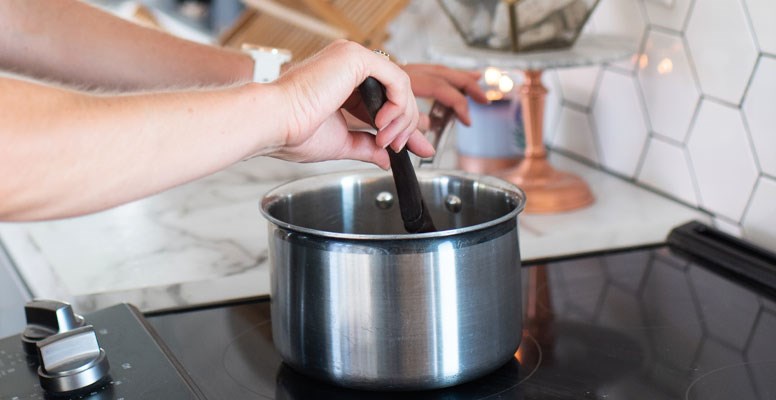 What are the risks of PFAS exposure?
The biggest challenge with PFAS is that they take a very long time to break down. That is why they are also called, "Forever Chemicals." PFAS, like PFOS and PFOA, can be found in water, soil, air, household items and even in the foods we eat. Because forever chemicals can exist in so many places, the likelihood of exposure is high. Our primary risks of exposure are through our water, household products like non-stick cookware and foods through either soil contamination or food packaging.
How Can PFAS Affect Our Health?
At this time, there is not enough information about the impact of PFAS on our health. PFAS research is too new to make judgments about the health effects linked to exposure; however, the CDC has conducted research into PFAS and PFOA. The CDC's research includes a study that tested humans to see what percentage had been exposed to the chemicals. Their conclusion was that the majority of people tested had at least some exposure to the chemicals, meaning exposure is widespread in the United States.
According to the CDC, prolonged exposure to PFOA and PFOS can have adverse health effects like:
Growth and development challenges
Reproduction difficulties
Liver damage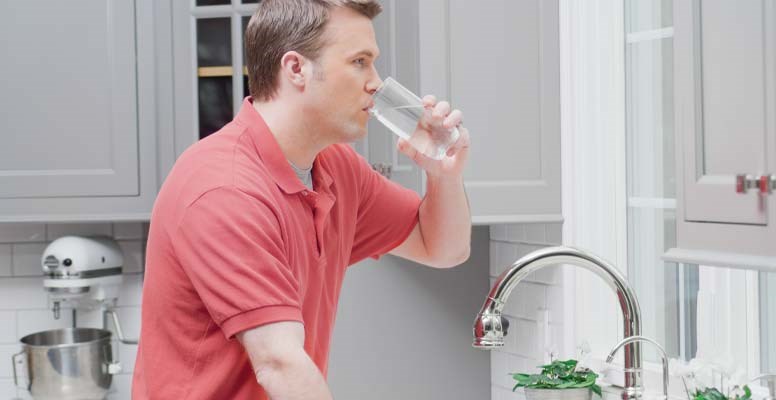 Since PFAS are considered emerging contaminants, there is currently no regulation of the chemicals in water supplies. The EPA has released a health advisory to address them, but a health advisory is not a regulation and cannot be enforced. This means municipal water suppliers are not required to meet any standards.
If you live in an area where a public health advisory has been issued, you should learn more about how to protect yourself from prolonged exposure to PFAS. If you are not sure if your community is affected, the Environment Working Group provides maps and information about potentially affected areas.
According to the EPA, the PFOA and PFOS do not break down and can accumulate over time. With the permanence of PFOS and PFOA chemicals, removing them from a water supply at scale is tough and a real concern.
How Do PFAS Affect Our Water
In most cases, contaminated water is found where PFAS chemicals like PFOA and PFOS were manufactured, or where they were used to produce industrial or consumer products. In some cases, high levels of the chemicals have been detected in water where firefighting foams were heavily used. This includes locations like firefighter training facilities, military bases and oil production plants.
PFOS and PFOA can affect both groundwater and surface water supplies where the contaminants have taken hold in the environment. Groundwater that is affected by PFOA or PFOS is often polluted by soil and air contamination. Surface water can be affected when the chemicals used in manufacturing facilities enter directly into a water source. Water supplies can also be contaminated by wastewater from washing pots, pans, utensils and fabrics made using PFOS and PFOA chemicals.
According to the Environmental Protection Agency (EPA), PFAS do not break down and can accumulate over time. With the permanence of PFOS and PFOA chemicals, removing them from a water supply at scale is tough and a real concern. The good news is there are water treatment technologies that can reduce the levels of PFAS in your drinking water.
What Can You Do To Protect Your Family Against PFAS?
If you live in or near an area that has been affected by PFOA and PFOS, you should look for available options to address PFAS exposure. This guide from the EPA provides several steps you can take to reduce your exposure
How do you know if your tap water contains PFAS?
If you think your home's water may be contaminated, it is best to have your water tested. 
Municipal Water Supply
If you have city water, contact your municipal water supplier and ask if your water is affected. You are entitled to a copy of the water quality report that details what contaminants may be in your water and more. You can also ask if they are treating the water for PFAS contamination. Some water suppliers have options available to help their customers if they are not treating the water for PFAS.
Private Water Supply
If you have a private well, you are solely responsible for your home's water quality. Have your water tested to find the appropriate treatment solution.
Contact a Kinetico water expert to schedule a free water test
How do you remove PFAS from Water?
To remove PFAS from the water in your home the best approach is to install an in-home water treatment system. There are three water treatment technologies that the EPA says are effective at reducing PFAS in drinking water - reverse osmosis, activated carbon filtration and ion exchange. Both the Kinetico K5 Drinking Water Station® and PFAS-POU Filtration System are able to reduce PFOS and PFOA in water.
K5 Drinking Water Station®
The K5 is our best drinking water system and it is third-party certified by the Water Quality Association to NSF International's ANSI Standard 58 for PFOS/PFOA removal. The K5 uses reverse osmosis as well as activated carbon filtration to produce contaminant-free water. In addition to being certified for the reduction of PFOS/PFOA, the K5 significantly reduces more contaminants, like lead and VOCs, than any other drinking water system in its class.
Reduce PFOS/PFOA With the Kinetico K5
Kinetico K5 Drinking Water Station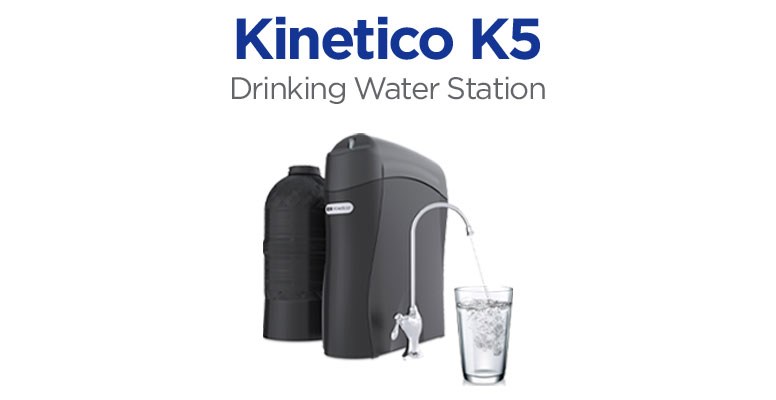 PFAS-POU Filtration System
Kinetico also offers the PFAS-POU Filtration System which is an ultrafiltration device that can be installed as a point-of-use or point-of-entry water filter. This water filtration device uses activated carbon filtration to remove contaminants from your water. The PFAS-POU filter is able to reduce contaminants in water like PFAS, lead, volatile organic compounds and chlorine.
Learn more about the PFAS-POU Filtration System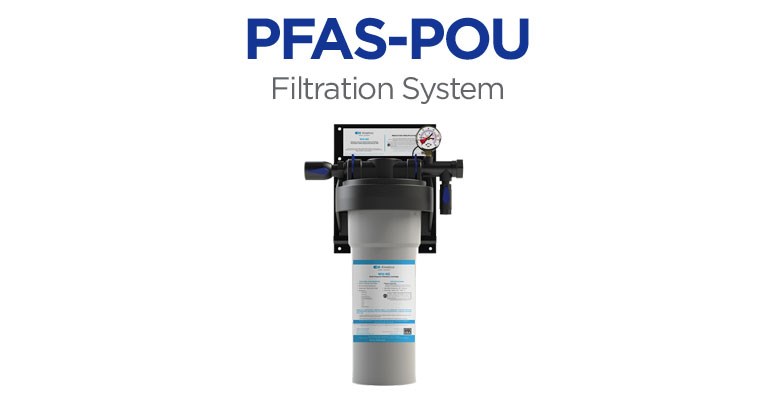 If you believe your water may be affected by PFAS or other contaminants, have your water tested. You can schedule a water test with your local Kinetico water expert. After performing the water test, the water specialist will help you understand what treatment options are best for your home's water.
Contact a Kinetico water expert to schedule a free water test