Visit the Kinetico Water Systems website to:
Total Dissolved Solids (TDS)
What are Total Dissolved Solids?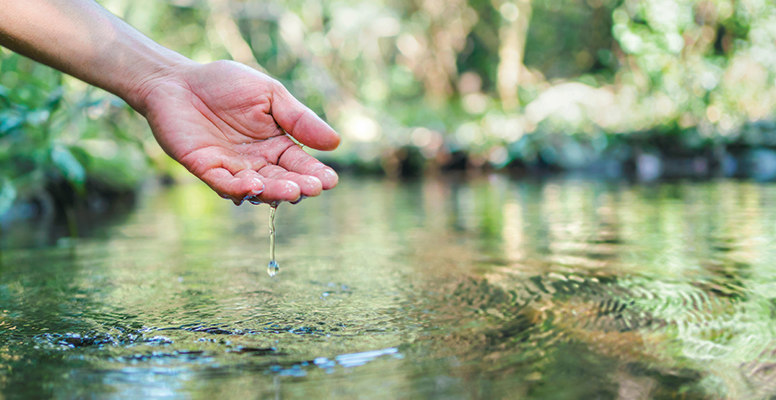 Total Dissolved Solids (TDS) are the amount of organic and inorganic materials such as metals, minerals, salts, and ions that are dissolved in water.
HOW DO TOTAL DISSOLVED SOLIDS (TDS) GET INTO YOUR WATER?
Total dissolved solids come from both natural and man-made sources. Water can pick up TDS such as minerals, salts and other elements as it naturally flows through soil and rock. TDS from man-made sources can come from municipal water treatment chemicals, an aging water distribution system, urban and agricultural runoff, sewage and industrial wastewater, to name a few.
Here is a list of common total dissolved solids that may be present in your water -
Calcium
Chloride
Magnesium
Potassium
Zinc
Aluminum
Copper
Lead – may come from old plumbing
Arsenic
Iron
Chlorine – water treatment plants
Sodium
Fluoride – natural and may be added to water
Bicarbonates
Sulfates
Pesticides – agricultural runoff
Herbicides – agricultural runoff
SCHEDULE A WATER TEST TO SEE IF THERE ARE TDS IN YOUR WATER
SIGNS OF HIGH TDS
Total dissolved solids are present in virtually all water supplies, but the levels can vary dramatically. You may not realize you have high levels of TDS, but you can look for a few signs such as issues with your home's plumbing system or water-using appliances, scale on fixtures, poor water taste, cloudy water, or problems with your skin. Depending on what makes up the TDS in your water, you may not notice anything is amiss or you may have grown accustomed to having water with high amounts of TDS.  
Metallic taste -  Water that tastes like metal can indicate the presence of iron, copper, manganese, zinc or other metals. Though not harmful in trace amounts, large quantities of both zinc and copper can be harmful to humans.
Scale in water pipes - Just as scale build-up forms on fixtures, it also forms in water pipes. Although you can't see it, mineral deposits build up inside water pipes and reduce water pressure. In extreme situations, this can lead to pipe replacements and other challenges in your home.
SCHEDULE A WATER TEST TO SEE WHATS IN YOUR WATER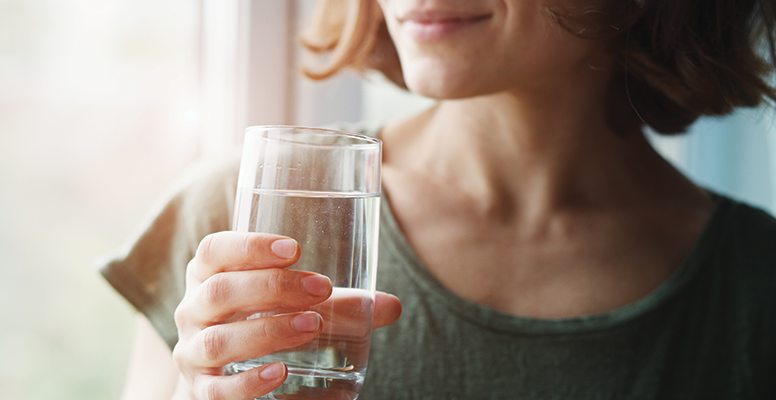 HOW TO REDUCE TOTAL DISSOLVED SOLIDS IN WATER?
Depending on your TDS levels and what other issues you may have with your water, there are a number of water treatment systems available, both whole home and point-of use, to improve your water. Reverse osmosis is one of the most popular methods to significantly reduce TDS from your drinking water.
Reverse osmosis, or RO, is a water treatment process in which water passes through a semi-permeable membrane. Holes, or pores, in the RO membrane, are just big enough for the passage of a water molecule. Even small particles such as tobacco smoke or paint pigments are too big to flow through an RO membrane. The water that makes it through a reserves osmosis system is high quality, virtually contaminant-free, and clean.  
Kinetico offers reverse osmosis systems that are third-party certified to reduce more contaminants than other comparable systems. We also provide customizable RO systems that allow you to include filter cartridges for specific contaminant removal or to add minerals for taste.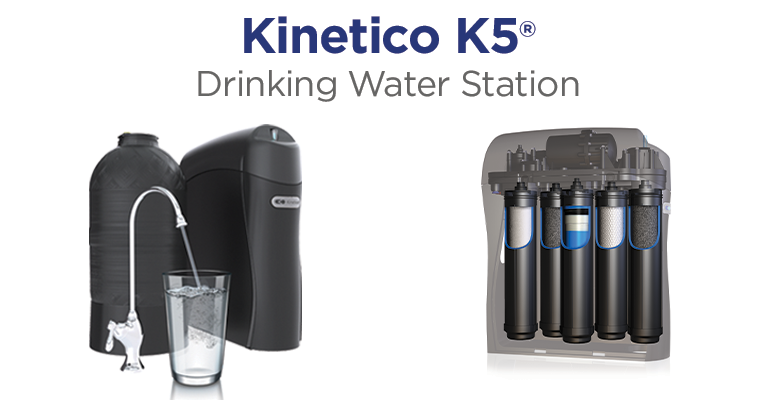 THE KINETICO K5 DRINKING WATER STATION
The Kinetico K5 Drinking Water Station is a seven-stage reverse osmosis system featuring QuickFlo® technology to provide a consistent flow of high-quality water whenever you need it. In fact, Kinetico's K5 produces more water faster than any other reverse osmosis system in its class. The K5 is also one of the few reverse osmosis systems that is third-party certified for PFOS/PFOA removal.
SCHEDULE A WATER TEST TO SEE WHICH WATER SOFTENER IS BEST FOR YOU